Lee Likes Bikes Clinic
Mountain Bike Clinic
Ride Better, Safer and Faster!
Lee Likes Bikes mountain bike skills clinic will help you master the essential skills that empower great riding through simple, proven methods.
$300 per person for a Full-Day Clinic from 10:00 am to 4:00 pm
No age requirement but ask that youths are accompanied by an adult (ages 7-13, under 7 will be contacted to discuss best options)
Class size is limited
Registration deadline is Thursday, March 30, 2017 by 5:00 pm
Registration is accepted through the Parks and Recreation Department by phone at (928) 282-7098 or in person at 525 Posse Ground Road (near the tennis courts).
Instructor Biography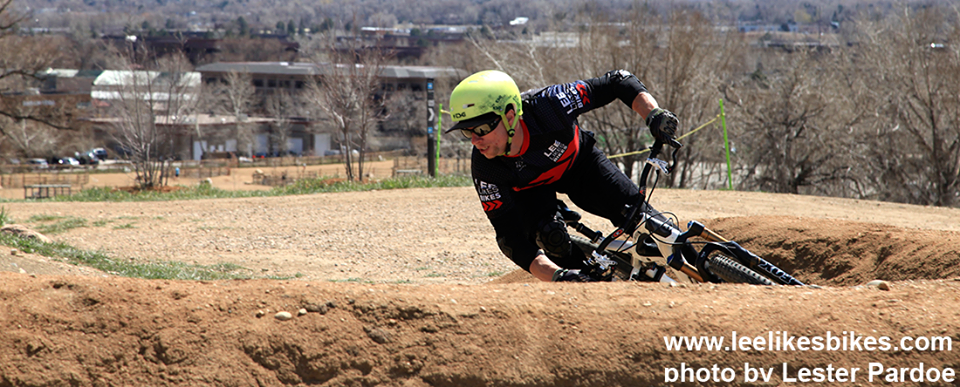 Originating from upstate NY, Kevin Stiffler has pursued adventure and singletrack from the Adirondacks to the Rocky Mountains and everywhere in between. He first entered the scene as a BMX racer, where he became New York's top ranked rider – before becoming interested in freestyle BMX, mountain biking and downhill/freeride riding. Kevin coached with professional BMX athletes at Pennsylvania's Camp Woodward. He directed and helped create the Avid4 Adventure program at Valmont Bike Park in Boulder, CO, successfully coaching youth athletes of all abilities on varied terrain.
A natural teacher, Kevin has an A.S. in Mechanical Engineering, a B.S. in Applied Technology Education and a Masters in Online Education; he is currently pursuing his PhD. in Curriculum Development.
A certified Lee Likes Bikes skills coach, Kevin now teaches all types of riders at Valmont Bike Park and beyond. Over the next few years, he hopes to take his own riding and coaching up to the next level— and to continue sharing safe shredding with the world.
For more information on Lee Likes Bikes and their clinics, please visit the Lee Likes Bikes website.
Return to full list >>